FTS Launches IoT Billing Platform for Smart Transportation and Mobility
New solution enables enhanced monetization and partner management for the intelligent transportation world
Or Yehuda, Israel | October 18, 2018: FTS, a global provider of billing solutions, has today announced the launch of a new billing platform for the smart transportation and mobility industry. FTS is addressing the challenges faced by this sector, which is expected to be worth USD 149 billion by 2023 according to recent research(1), by creating a revenue management solution that supports the industry's evolving business models and enables efficient revenue generation.
Based on FTS' IoT billing solutions, the platform enables the monetization of new mobility services, such as smart parking, scooter, bike and car sharing, electric vehicle charging, connected cars and new car rental business models.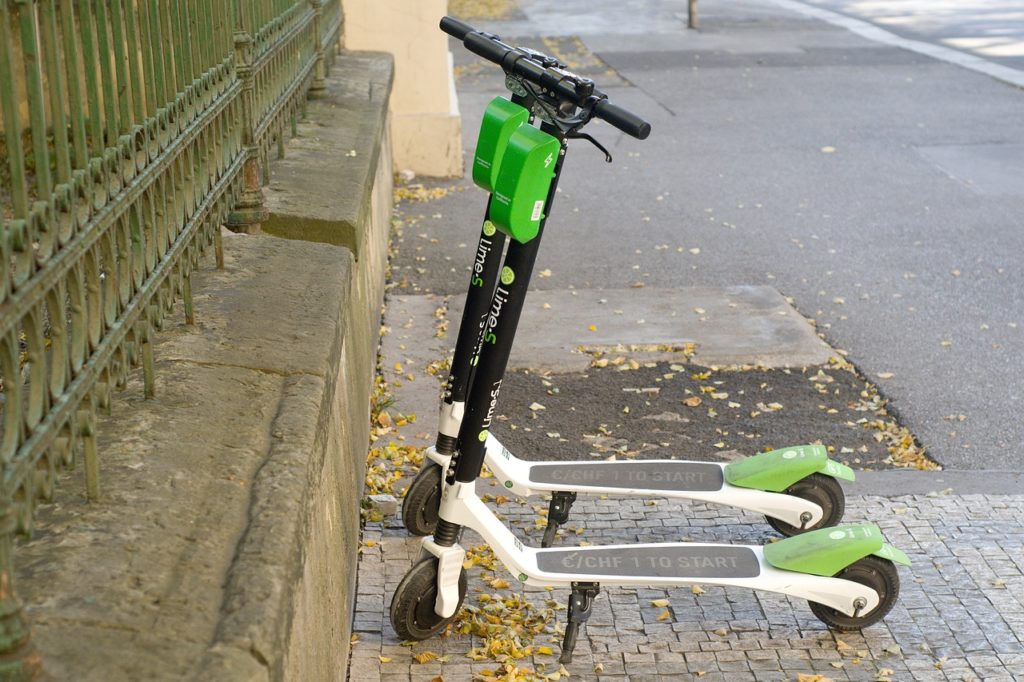 The expansion of the sharing economy is transforming consumers' lives and the way in which they access and utilize different methods of transport. Rapid innovations in electric vehicles (EV), shared mobility schemes, driverless vehicles and data and AI are set to revolutionize the transportation sector, but it requires a completely new ecosystem to become sustainable for businesses and seamless for the consumer. The resulting business environment requires B2B and B2B2C revenue management capabilities which can support new and complex partner and revenue sharing schemes.
Mobility and intelligent transportation systems face a unique set of challenges, from the logistical management of bikes or vehicles; monetization of schemes and how to best maximize the investment; acquiring and adding new users; supporting new payment methods; and creating incentives to encourage customers to use a new service.
In the world of intelligent transport, the service providers, which can be anyone from city or municipal bodies, travel operators, parking companies, rental companies, car or bike sharing companies, and electric car charging providers – need a platform that is flexible and easy to manage today. It also needs to easily serve their future requirements, along with any marketing incentives they develop for their customers (such as promotions, additional services, creating new plans or changing existing ones), as well as providing comprehensive functionality to support the associated end-to-end revenue management requirements.
FTS IoT billing solutions addresses these needs by supporting these new business models and enabling effective monetization. FTS IoT Billing is a flexible platform that can manage a wide range of IoT business formations; administer multiple partners in highly complex value chains; enable fast on-boarding of new partners, and offer new deals, services and pricing models quickly and easily.
"Emerging models within the mobility and transportation sector call for extreme monetization agility," commented Moshe Peterfreund, Product Marketing Director at FTS. "What we are seeing is that the move to complex IoT-based ecosystems means companies are now finding themselves having to adjust to the management of B2B2C relationships. They need to be able to manage the entire life-cycle of this relationship with a single system. FTS IoT billing solutions enable service providers to react in real-time to intricate and demanding value chains, while simultaneously meeting the needs of both their partners and their end users."
###
Notes to Editors
References:
About FTS
FTS works with telecommunications, content and payment service providers globally to help them manage complex transactions and relationships with greater flexibility and greater independence. Analyzing every transaction from a business standpoint, FTS offers end-to-end and add-on telecom billing, charging, policy control and payments solutions to customers worldwide, and services both growing and major providers. FTS implements solutions, including convergent billing platform installations, in mobile, wireline, broadband, MVNO/E, payments, e-commerce, M2M/IoT, mobile money, cable, cloud and content markets. FTS' BSS solutions dramatically lower the total cost of ownership (TCO) for telecoms and content service providers. For more information see https://www.fts-soft.com/ and follow FTS on Twitter @FTS_Billing.
For further information please contact:
Joshua PR
Patrick Smith, Tel. +44 077 34 600 553, patrick.smith@joshuapr.com
FTS
Moshe Peterfreund, Tel. +972-9-952-6500, press@fts-soft.com